YOUR HEALTH & SAFETY IS OUR PRIORITY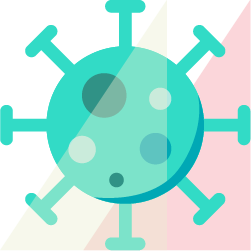 We recognise the impact that COVID-19 is having and will have on international travel in particular. We continue to monitor specific travel advisories through official channels, which include the World Health Organization (WHO) as well as safety guidelines at national and international levels.
The TNC22 organisers are dedicated to providing the community with the best possible conference experience for all participants regardless of the dynamics at play. In the coming months, we will be working hard to produce an event that will be every bit as creative, inspiring, and meaningful as past TNC conferences.
We wish you to stay safe and healthy and advise you to familiarise yourselves with mandatory COVID-19 requirements before you travel to TNC22. We will continue to provide timely relevant updates to registered attendees throughout the conference as needed.
We appreciate your support and look forward to seeing you in June.
COVID-19 MEASURES IN ITALY AND FRIULI VENEZIA GIULIA REGION

Before travelling to the conference, we recommend that you keep informed and monitor announcements from your local health agencies and ministries.
You can find here a selection of useful sites to help you find what you need to know before you choose to attend TNC22 in person. We will keep updating this page as the local rules change.
CANCELLATIONS DUE TO COVID-19
In case you have purchased a ticket, but unforeseeable events related to the COVID-19 pandemic make it impossible to travel to the conference, you will be able to cancel your ticket.
You will receive a refund from us of these cancelled registrations.
1. Registration must be cancelled by sending an e-mail message to tnc@geant.org.
2. Paid registrations cancelled up to 10 working days before the event will be refunded (minus €25 handling charge and any bank charges incurred).
3. Cancellations made after this time will not be refunded.
4. Substitutions may be made at any time. If you wish to substitute a delegate, please contact GÉANT at the earliest opportunity.
5. All refunds will be made within two calendar months after the event.
For more information on the TNC22 registration and payment terms and conditions, please read our 'Terms & Conditions'
If you have any questions contact tnc@geant.org.